Shopping Basket
Your Basket is Empty
There was an error with PayPal
Click here to try again
Thank you for your business!
You should receive an order confirmation from Paypal shortly.
Exit Shopping Basket
Hardworking, Honest, Dependable, Trustworthy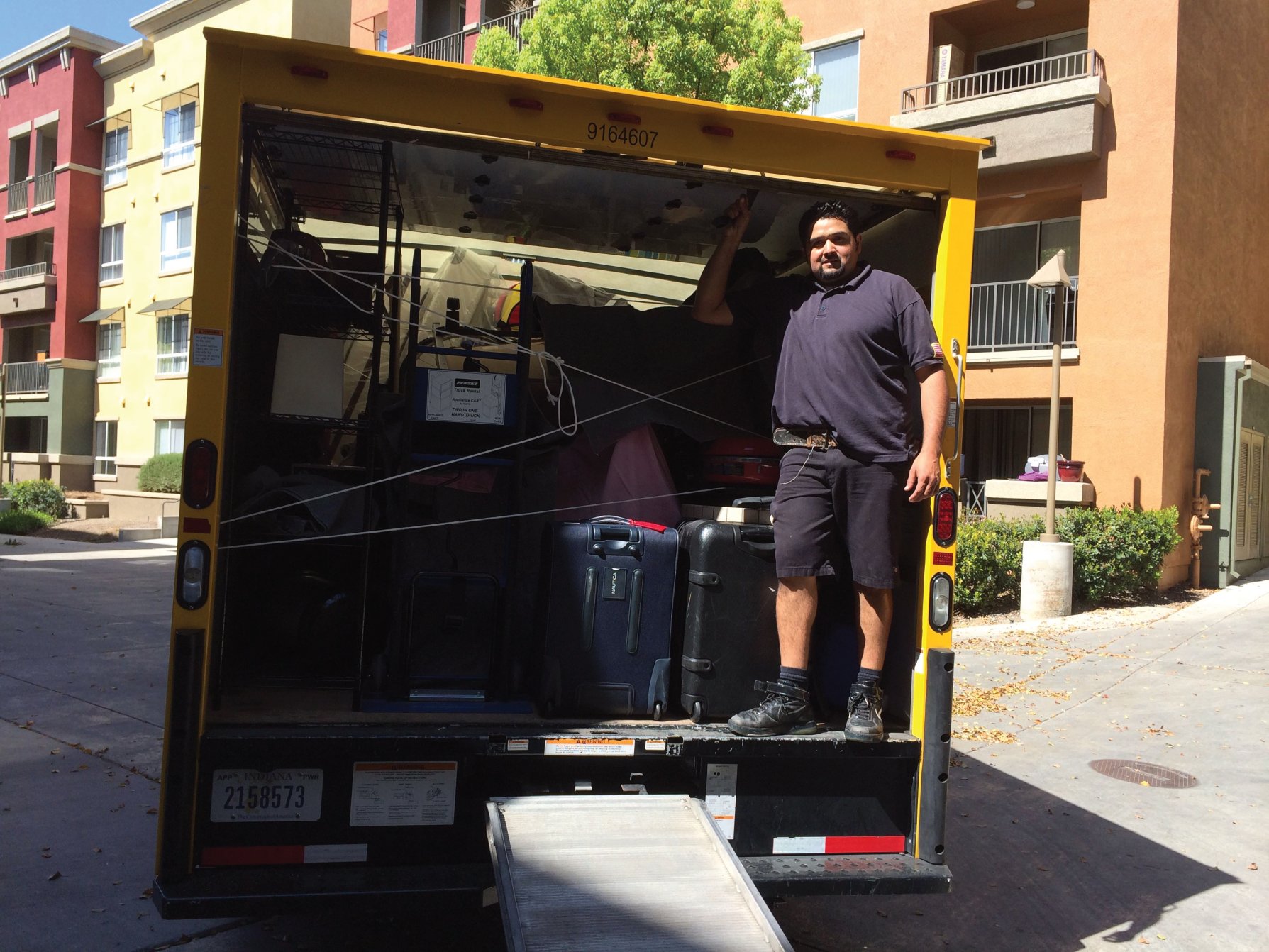 comment:
I am moving from Dublin to Southern California.  I rented a 16' truck and need help loading a one-bedroom apartment for move.  It is located on the 4th floor and there is an elevator.  The only thing that won't fit in the elevator is the couch (too long). The apartment is located on the 4th floor and about 40 yards from the elevator.
We did it in 4Hours with 2Guys long walk from apartment to elevator 70Feet / Elevator to the truck 60Feet we protect all woods and Sofa with pads and shrink wrap.
Comments: Hello, We are driving our own rental truck from the east coast and are looking for help unloading our truck into our one bedroom apartment in Oakland. We are on the second floor of a 4 story building. We estimate it will take two men around two hours based on our prior move. Could you provide a cost estimate? Thank you!
Type of property: one bedroom apartment
Flights of stairs at unloading point: one flight of stairs (on second floor)
If you have any items that require special handling: None
If you have a furniture more than 150 pound: None
How many guys do you need to do your job: 2 Guys.
We did it in 2hours and 15 minutes with two guys long walk from truck to the elevator 25feet elevator to the apartment 70 feet a big book shelf doesn't  fit in the elevator  we use the stairs and had hard time to get to the second floor but we make it.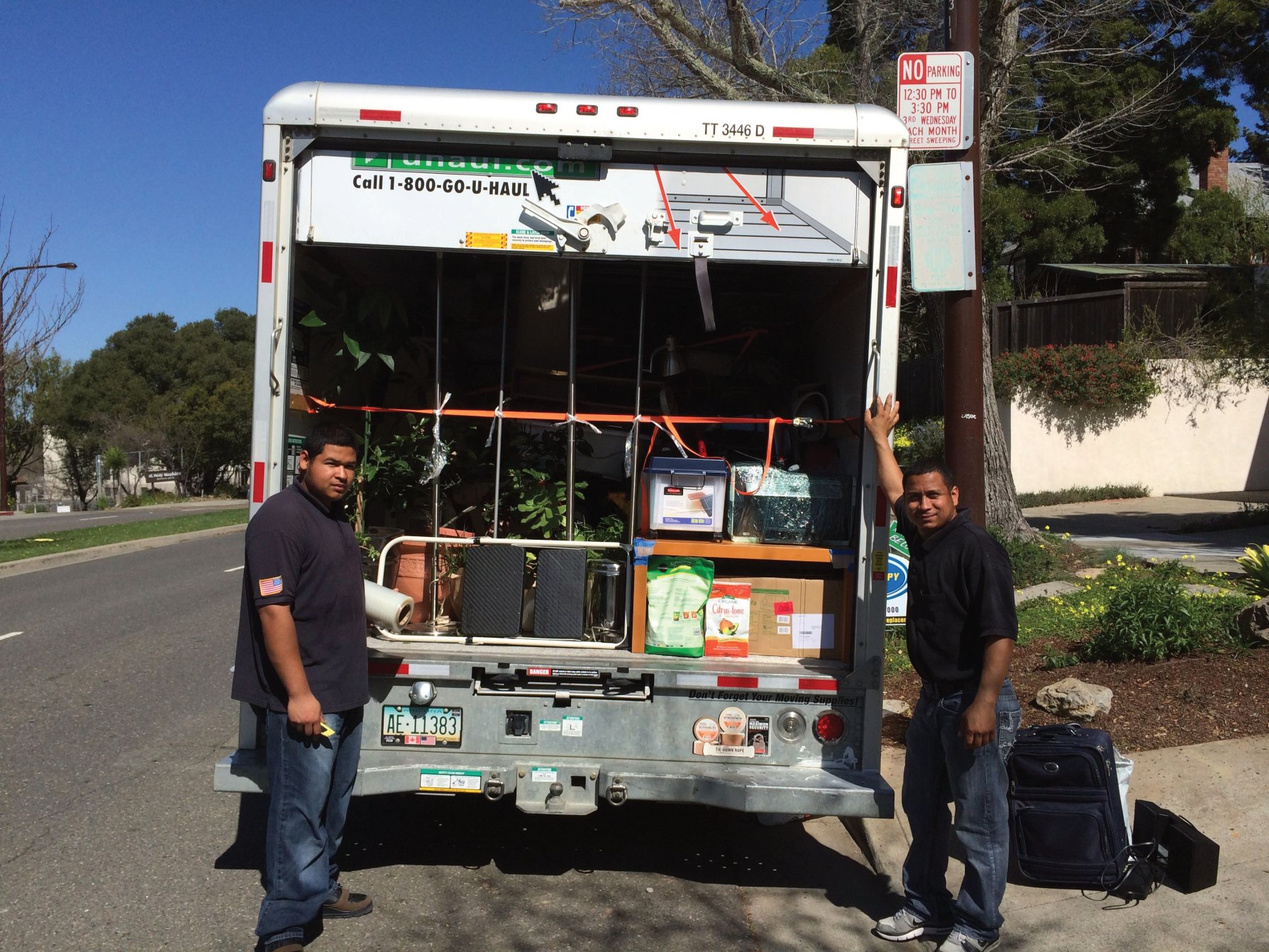 Comments: Hello, can you provide rate for 3 movers for labor only for this Sat from 10- 1pm to load furniture and boxes into a truck that we'll provide.
We did it in 3:30 minute they use a 17' Truck 1 story 2Bedroom  apartment, the truck was parked in from of the building but to get to the  from door has 25 steps to get to the the top of the bedroom  10 more steps
Comments: Hello, We are looking to hire some mover to help us with our office move. We are moving from one suite to another on the same floor in the same building. The items we really need moved are the heavy items like file cabinets, desks, computers, bookshelves,printer,scanned and chairs. We are scheduled to move thisSaturday 3/15/2014 Thank you and hope to hear form you soon.
We did it in 1Hours and 30minute,with 3Guys long walks 25Feet from one suit tho the another  we used our hansd truck and 3dollies 
Comment:
We just would like to confirm, that we would like to hire 2 people on Monday in Oakland 94606.
We have a few heavy (3 seater sofa, queen size tempurpedic mattress, rolling toolbox which is in the garage,little cupboard,recliner, couple shelves and some misc.boxes)  items which need to carried down 2 flights of stair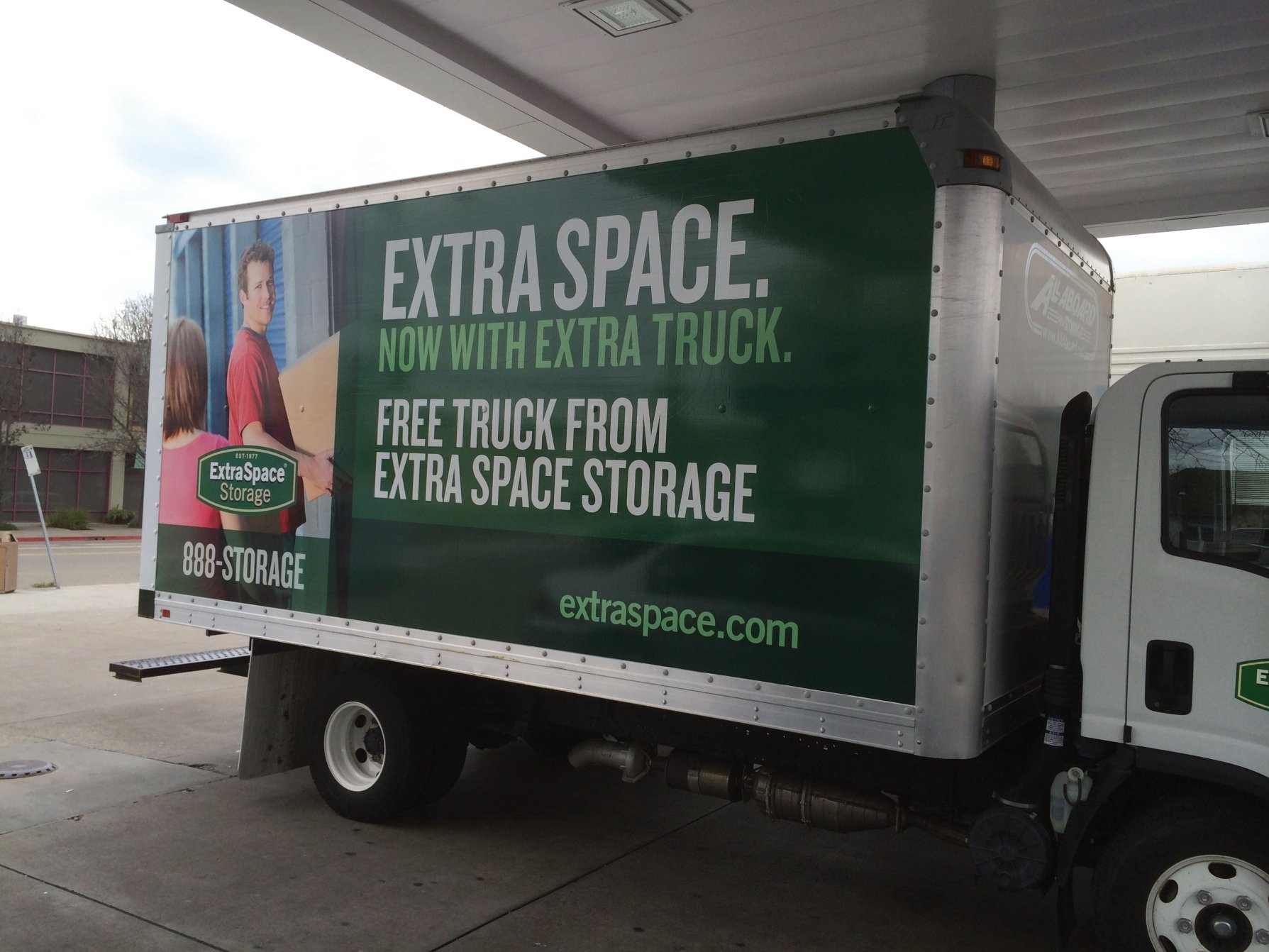 Part of the load needs to go into storage in Richmond. the other part needs to go to Berkeley, there is also a big fridge which is in a shed behind the cottage which need to be carried back into the cottage (5 steps up and then a tied turn into the kitchen) With that the move would be done.
We will provide a truck for the transportation.
Resolved:
We did it in 3Hours with two guys.
Comments: Date of Move: March  (start in morning. would confirm time when I know when I could pick up truck) 3 Bdrm house (we will have all small stuff boxed and ready.) 5 miles house to house 24-26 foot truck of stuff  10 minute from one location to the another to  (single story) Hours (4 guys & 5 hrs should be a decent estimate according to your estimate sheet)
Resolved :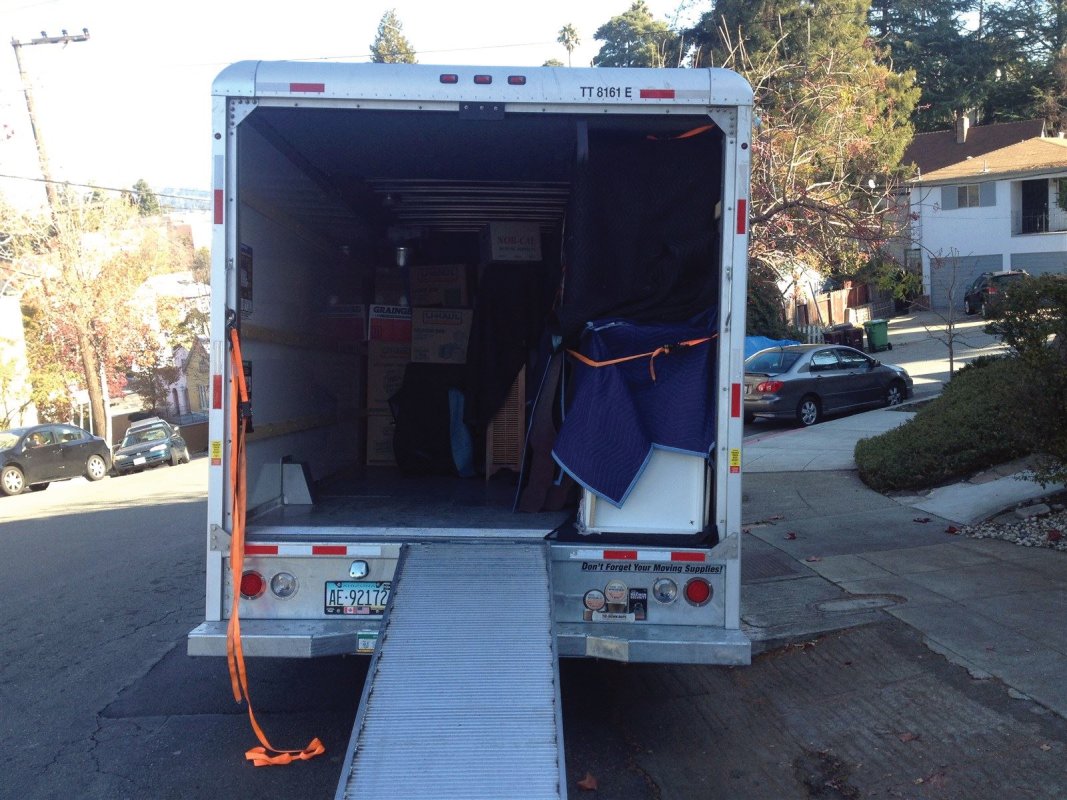 We did it in 5 hours and 15 minute with 4Guys with 20' truck  we made two full trips,we protect the sofas, love sit  with shrink wrap and pads take apart 3beds, dining table and then reassemble and we have to go around of the house like 200ft because the sofas didn't  fit to the front door. 
Comments: 
I live on the ground floor, there is one single step down from the front door of my apartment into my apartment.  
Furniture: one couch, one desk, one ikea bookshelf, one bureau, one armchair, one butcher block, one mattress, two light fold-up pieces of furniture (shelf & bed), two small bedside tables.  I do not think any of these are more than 150 pounds.  
And then I also have boxes of dishes, books, records, clothes, etc.
Resolved :
We did it in 2Hours the Job carry distance from department to the truck 20ft, we have to protect the couch, chest. and some woods furniture with shrink wrap ,pads and tape , also to secure the load in the truck with twine.
Comment:
Would be moving furniture (2 desks, filling cabinets, shredder, some boxes down to basement of same residence.Be moving the stuff from my mom's one bedroom apt to my house (into the room we clear out earlier). The locations are two blocks away.
Resolved:
We did it in 4Hours with two guys, Carry distance from  the apartment to the elevator 120ft. from elevator to the Van 10ft.two trips , take a part bed, dining table, put back together just the bed.
Comment:
 I have a two part move which consists of unloading a truck.  The truck has a total of 3 small rooms worth of furniture and about 15-18 boxes.  
First, I need some of my stuff unloaded from the truck and moved into my one bedroom apartment located Oakland CA.  There is an elevator in the building.  The only real large item is a leather sofa.  About less than half of the stuff will be moved into the apartment.
Second, the rest of the stuff will need to be unloaded from the truck and moved into a small storage facility.  Not sure where the storage facility is yet, but it will be nearby in Oakland.
I spoke to the trucking company earlier and it looks like the driver won't arrive until about noon on Monday.
Please confirm  that you can send 3 guys on Monday.
Resolved:
3Hours and 15 minute with 3Guys, No ramp,No lift gate, Carry distance from the truck to the elevator 20Ft,help to  reassemble furniture: bed,TV stand, table,unwrap furniture,bring trash to the dump in the same building.
driving time from one location to the another 5 minutes.Done
Comment

Can you provide me with a quote for moving help services? We are moving from a 2 level home in Dublin to a 2 level home in Castro Valley. We are moving some of the smaller boxes/furniture items ourselves and will generally need assistance with larger items. We will be moving roughly 2400 sq. ft. of home.
Alrighty, so I asked  about the weights of our furniture and he doesn't believe we have any items over 200 pounds, however, he said we have 3 items that might be close to 200 pounds.  The 3 items he identified are a Cal King headboard, a circular armoire with a full length mirror (it's about 6ft. tall and 2 feet wide), and a bar that has a granite counter top.  The rest of our furniture ranges from couches, dressers and other miscellaneous items.
At the loading point, there are 3 small steps leading up to the front porch/front door. A secondary loading point is the garage, which has no steps.
The unloading point will be through the front door (double doors with large entry) or garage and there are no steps involved.
Both homes are 2 stories.
We rented a 24ft. truck, so hopefully everything will fit in one trip.
Pick up address is:  Dublin CA
Drop off address is: Castro Valley CA
Resolved:
We did it with 4Guys and two trips with 24" truck with lift gate plus raining, 25 minute driving time one location to the another in 6Hours. " when is raining we prefer lift gate because we can not use the ramp is to slippery its unsafe for us".  
/